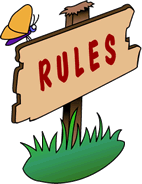 In order not to disturb other anglers, and to ensure the tranquil atmosphere of Etang de Rouge, we have laid down the following Rules, which must be obeyed and respected.
1. BARBLESS HOOKS at ALL TIME.
Micro barbed hooks and wire traces are forbidden. No treble hooks. No bolt rig or fixed lead (we have found some big treble hooks with wire traces in the mouth of our fishes).
Unhooking mats must be used at all times.
RIG CHECKS WOULD BE MADE AT ANYTIME AT THE LAKE
2. BAIT BANS.
As we told to everybody, we have noted that it is very important to use baits sparingly.
No particle bait, except sweet corn, hemp and pellets.
To use trout as bait for catfish is forbidden because of the risk to spread a bacterial disease to the carp. This disease is named ERYTHRODERMATITE. Trout can be bacteria carrier named AEROMONAS SALMONICIDAS, these bacteria can give disease to carp. This bacteria is activated when temperature of water warm up in spring (8 to 10°C). So please we ask you to respect this ban.
3. SACKING OF FISH FORBIDEN AT ANY TIME.
4. Each angler may use a maximum of 4 rods.
5. We accept 10 anglers at any one time. For people who reserve the cottage, we keep swims 16, 17, 18 available, depending on the number of anglers in the cottage (one angler = Swim n°18, two anglers = Swims n°17 and 18, three anglers = Swims n° 16, 17 and 18)
6. On Saturday morning we can draw to prioritize the choice of swims. If we have to do it, this draw is done at 11.00 am at the bar. Nobody will be able to set up on the bank before the draw or our agrement.
7. Anglers with a camper or caravan will only be able to use Swim 9 (or Swim 16 if free). Each Swim is numbered and can be located on the plan of the lake.
8. Boats are acceptable, if you do not disturb the other anglers and if they agree. Boat or bait boats required to fish peg n°8.
At all times treat neighbours with respect.
9. Anglers will be provided with a form to record their catches. Please place this in the box or hand it over personally before departure.
10. In order to preserve the quiet nature of the lake, cars are not to be parked near the lake, except for unloading and loading tackle. A wheelbarrow is provided for your use. For your car there is ample car parking. IT IS ABSOLUTELY FORBIDDEN TO GO WITH YOUR CAR AFTER SWIN 01. Think to bring a bike.
11. NO DOGS ALLOWED.
12. Disturbance caused by personal radios and cassettes is not allowed.
13. Barbecues are allowed, but no open fire.
14. Please don't throw unused bait in the lake (bins are provided). Please leave swim clean and tidy as you found it. Be careful with cigarette-butts…
We will give you special bag for glass bottle as we want to proceed to the selective sorting.
Oligation to use the toilets available and not the nature !
Last year we found an unaceptable amount of toilet paper on a site that we try to keep as clean as possible out of respect for our anglers.
Think that after you, other people will use the place, let's respect them.
Thank you for your understanding.